360° Interactive Mobile Solutions
SMS Mobile Advertising
SMS Blast Text Messaging Services & Solutions
SMS Mobile Advertising is going popular day-by-day worldwide, according to recent statistic about 87% people have cell phone and about 90% of all text messages are read by people within few minutes. This statistic increases sms marketing campaigns worldwide. All popular brands and business organization are using sms mobile advertising for product & brand promotions. As for example you can see popularity of sms marketing in American Idol voting contest. Today all small & big organizations are following this strategy to send products offers & discounts to customer to generate instant sales. Wire2air sms marketing platform provides you to easily, quickly and effectively execute sms marketing campaigns to promote your business.
With wire2air sms mobile marketing you can use our short code to start subscriptions without looking to pay huge money for own dedicated short code and maintain it. Connect with subscriber with two way interaction software either by sending your own offers or placing call to action in message. Wire2air sms mobile advertising response system you get higher traffic and sales response rate. We provides various campaigns to help your promotional activities such as mobile coupons, text to screen, carrier & jobs queries, text2win contest, voting, polling, videos, wallpaper, songs, ringtones and more.
Inexpensive sms marketing campaigns:
Text message planner: to create interactive text message within few minutes for your business.
Text2win contest: contest generator to attract consumer towards your brand and services
Voting service
Polling
Trivia
Video, wallpapers, songs, ringtones and more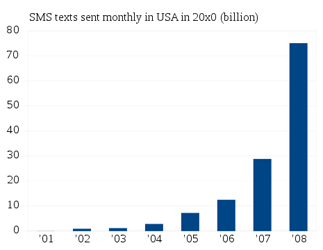 Ready-2-Go Mobile/sms gateway application offered by Wire2air Wire2air provide innovative text messaging campaigns to get huge respond to your advertising. We are ready to help any types of business organization for their product promotional services and solutions. We have created an advance text messaging software to send sms from your website or mobile phone. We provide affordable short code to send sms via 5 or 6 digit numbers that recognizes your brand name to send or receive text message. People will respond to your marketing campaigns to your short code with their number. The number of customer is saved in your record which you can use to send bulk sms campaigns to your targeted audience. It generates instant sales to your business. Sign up with wire2air and ready to go.